(And oh, Merry Christmas by the way!)
Winter has FINALLY arrived at Solidarity Collective in Wyoming! Significant upgrades to the RV (a real bed, rather than a cot!), to the commune (the potable water system I designed, its fed by under the sink RO system), and more. I am happier than I have been since Rebekah and I moved into the Trellis commune in 2007. Quite a lot of action around the commune these days as well.
I am already planning my "summer walkabout" or IC tour…
Apparently all the IC's (Intentional communities) are kicking ass these days as people are exiting Babylon in droves. And as I continue to have considerable success leading AR (Authentic Relating) informally at the commune here, I believe I can make a career out of this. And of course, since I am now retired, money is no object. My goal is simply to maximize fun and transformation. Ooh la la…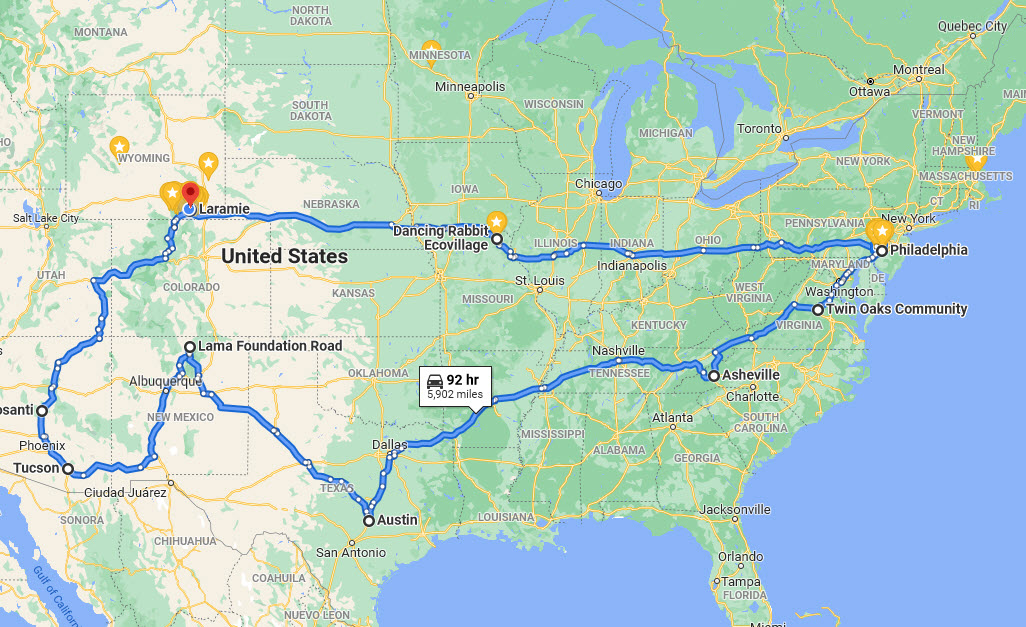 I may start as soon as April. Preliminarily looking at Arcosanti (Arizona) and Lama Foundation (New Mexico) for possible extended stays (1-4 weeks, maybe more). The problem of course is Covid, so will have to see how this evolves. If all goes well it's looking like a counter-clockwise, 6000 mile or so tour. Although who knows, I may never come back 🙂
Please reach out if you want to host me next spring / summer / fall. And particularly if you want to organize an AR event for me.